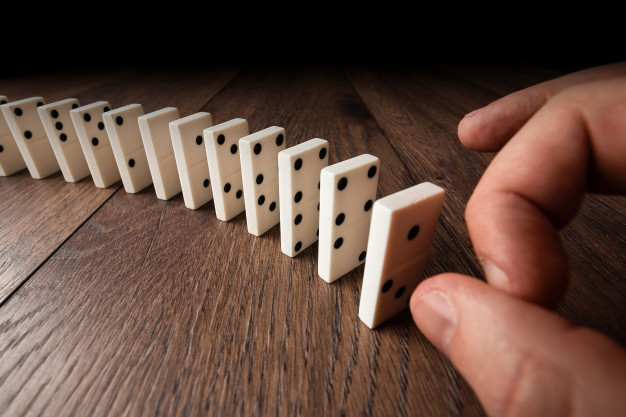 November 8, 2020
The Simplicity of "Single-Tasking" in Resume Preparation – November 9, 2020
Over the last eight months, we've seen more than our share of things we've never seen before. The Coronavirus has shaken up just about every aspect of what we do and how we do it. Given the unprecedented amount of uncertainty, there's been a tendency to see greater complications beyond what's right in front of us, as well as succumbing to an elevated sense of panic about when and where it all might be over.
Turns out fear about the new normal is, actually, pretty normal.
As a recent article published on Inc.com pointed out, it's tempting to want to rush back to the life we knew, but not at the expense of endangering our personal and professional health. While the prospects of life in a post-pandemic world remain pretty far off, the prospects for those looking to regain sustainable positions of employment aren't necessarily as remote.
Before you can do what you wanna do, you gotta do what you gotta do
For early career professionals and even their more experienced counterparts, that means regrouping from the ground up in resume form. Just as the majority of businesses have had to take a long, hard look at what they do and how well they do it, individuals must invest similar effort into decluttering their elevator pitch. In that regard, less can be a lot more—if you know what to include, and—what to leave out.
Good thing we've got a great editor-in-chief here at Resume Professors.
Founder Edward McGoldrick works with every client on a one-on-one basis from the first consultation and initial draft—through all revisions and keyword-optimization efforts—and on to the last steps of document preparation in PDF and Word formats.
Your best shot is to give it your best shot
Even better, we're not done until you're 100% delighted with the way your resume looks, reads, and stacks-up against others. To that end, we take the extra, exclusive step of running each submission through our own applicant tracking system (ATS) to identify the crucial terms and phrases that push it to the top of the pack, so that it actually gets read by a live person.
It's like having a "magic bullet" to boost relevancy.
Little is gained by overstuffing a resume with every last thing you've done. More important is to put the smart money on yourself and double-down on the best things you can do. For that, most people need a partner that can provide the kind of critical perspective they can't get on their own. The cleaner and more streamlined the approach, the better it is likely to be received.
The shortest distance between two points
Everyone has to start somewhere, but Resume Professors really is the "somewhere" to start. On average, it takes no more than three-to-five days to go from concept-to-completion, but we also offer 24-hour RUSH turnaround by request. Even better, we're so confident that our resume writing services will deliver the results you want, we stand behind them with a 90-day guarantee.
If you're unhappy with your resume for any reason, we'll rewrite it for free!
It all begins with a single task.
Resume Professors makes it simple.
Back to Insights